These are the resources that were produced for the Our Rights, Every Body's Rights training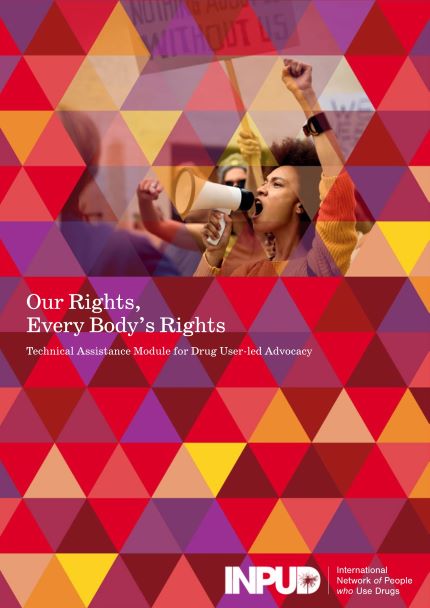 The purpose of Our Rights, Every Body's Rights manual is to be a resource for conducting trainings for strengthening the capacity of people who use drugs to effectively advocate for progress on the 10-10-10 social enabler targets recently adopted in the Global AIDS Strategy and 2021 Political Declaration on HIV/AIDS, (particularly in regard to decriminalisation and the removal of punitive policies) as well as on the 30-60-80 targets on community led responses to HIV ; and to hold governments accountable for implementing law and policy change in order to reach these targets.
The manual contains both content and interactive learning activities for use by facilitators to run a capacity strengthening workshop for people who use drugs on advocacy for drug policy. By the end of the workshop participants will have been supported to develop an advocacy roadmap or action plan to take their drug policy advocacy forward. The manual is accompanied by a set of PowerPoint slides (Annexure A) and handouts (Annexure B) for use by the facilitator.
The resource kits include
Our Rights, Every Body's Rights: Slide Deck