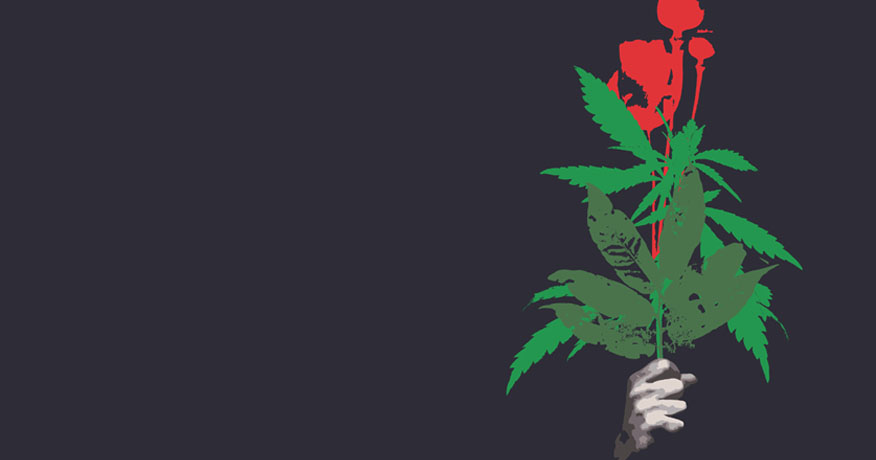 International Network of
People who Use Drugs
What's New?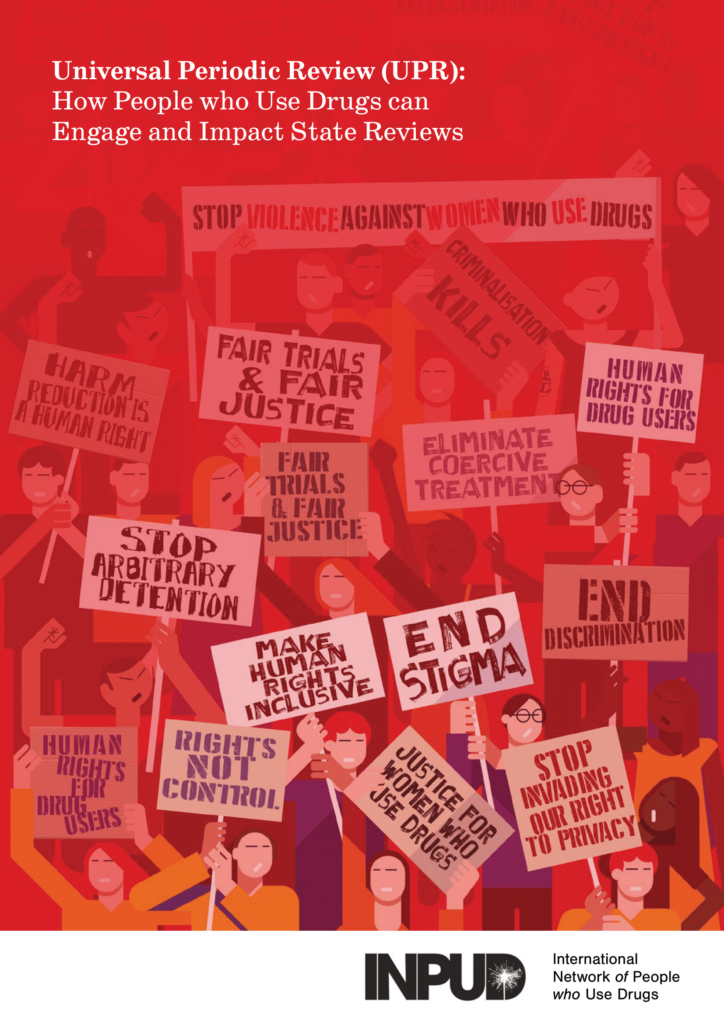 The Universal Periodic Review (UPR) is a United Nations human rights mechanism that monitors, analyses, and highlights human rights violations. For communities and networks of people who use drugs, the UPR can be a useful mechanism for long-term change. This brief is designed to introduce UPR and its relevance for people who use drugs, provide simple steps for submitting a shadow report in the UPR review cycle, provide tips for writing an effective shadow report, and provide further resources which may be useful.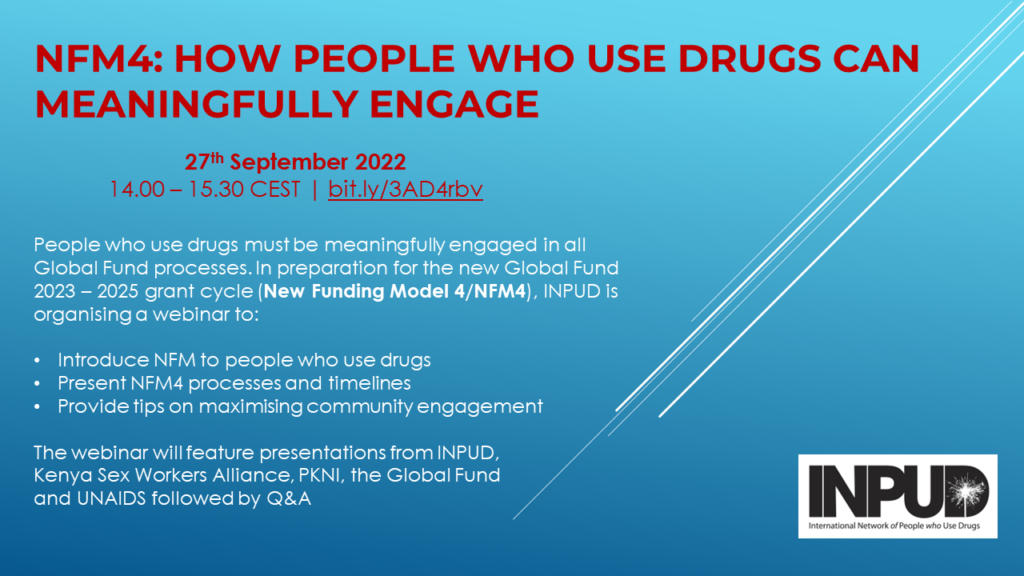 People who use drugs must be meaningfully engaged in all Global Fund processes. In preparation for the new Global Fund 2023-2025 grant cycle (New Funding Model 4/NFM4), join INPUD on 27th September for a webinar introducing NFM4 processes and timelines along with tips on maximising community engagement. The webinar will include presentations from INPUD, PKNI, Kenya Sex Workers Alliance, the Global Fund and UNAIDS followed by Q&A.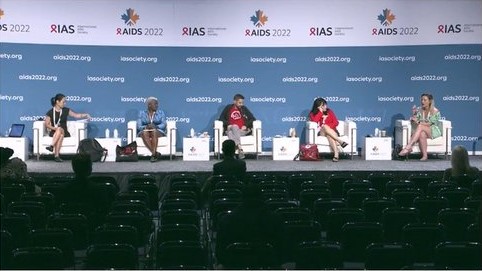 The International AIDS Conference 2022 (AIDS2022) took place in Montreal, Canada between 29th July and 2nd August. Despite discrimination in the visa application process which rendered many community members from the Global South unable to attend the conference, INPUD nevertheless had a strong presence at the conference. Check out all the content from INPUD members and the community of people who use drugs from AIDS2022.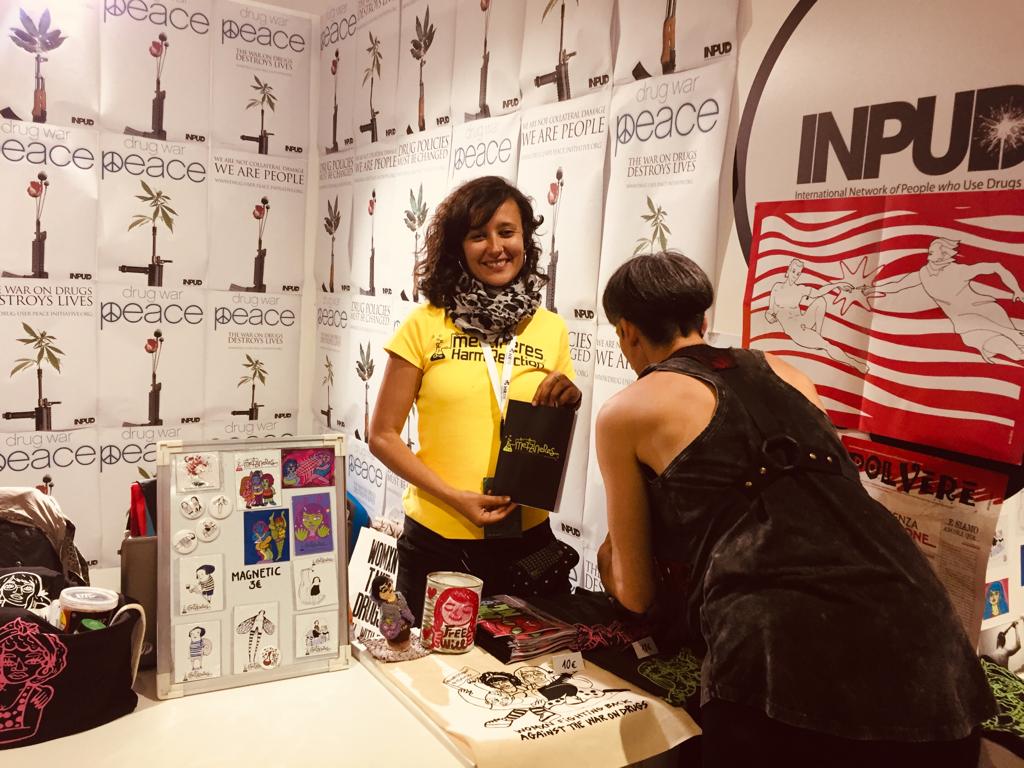 Publications and Resources
Read INPUD's key publications, statements and position papers as well as resources designed by and for people who use drugs.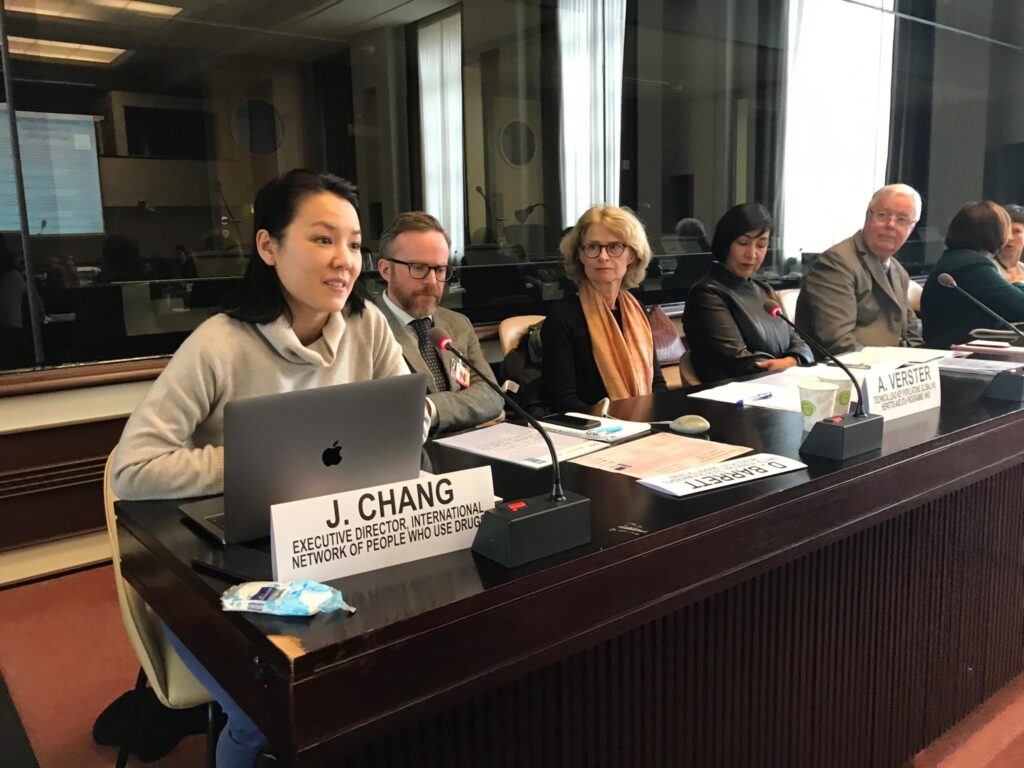 News & Updates
See the latest ways INPUD and our members are making an impact locally, nationally and globally