17 March, 2022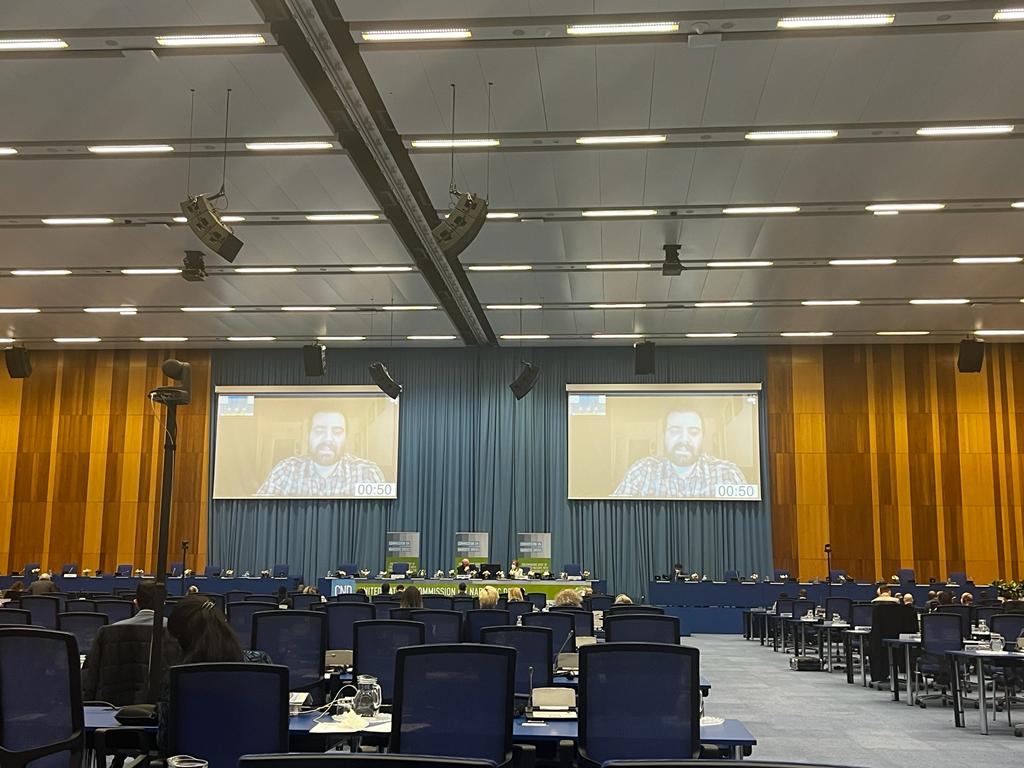 The following statement was delivered virtually by Jake Agliata on behalf of INPUD at the 65th Commission on Narcotic Drugs, under agenda item 7: 'Inter-agency cooperation and coordination of efforts in addressing and countering the world drug problem'.

Excellencies and distinguished colleagues,

I am making this intervention today on behalf of the International Network of People who Use Drugs, who are part of the delegation of Medecins du Monde.

I first express our solidarity with the Ukrainian people, especially people who use drugs who find themselves at great risk of withdrawal, overdose and other harms due to disruptions to opioid agonist therapy and other harm reduction programmes. We appreciate the neighboring countries who have accepted refugees and call on them to ensure open access to harm reduction, HIV and TB services, and call on all UN agencies and Member States to ensure our community in Ukraine is not left behind amidst the crisis response.

According to UNAIDS, people who inject drugs make up close to 10% of new HIV infections globally and are 35 times more likely to be living with HIV. The criminalisation of drugs, along with associated stigma and discrimination, is the primary driver of this problem. Harm reduction interventions proven to reduce the spread of HIV, such as opioid agonist treatment or needle and syringe exchange programmes, are often limited or unavailable. Funding for community-led and community-based prevention and treatment is shrinking even as services remain impacted by the COVID-19 pandemic.

The new Global AIDS Strategy, as well as the 2021 Political Declaration on HIV and AIDS, lay out bold new targets which call for the repeal of punitive laws and support interventions which combat stigma, discrimination and gender inequality. They also include targets that urge funding for community-led HIV responses, which are proven to have the greatest impact on HIV prevention and treatment. These are targets which Member States must seriously consider within national HIV and drug policy strategies.

Using drugs does not forfeit human rights, yet many States continue to enforce drug laws which impede the right to health for people who use drugs. Approaches committed towards the health and human rights of people who use drugs are urgently needed. Member States such as the Netherlands, and UN agencies such as UNAIDS, UNODC HAS, OHCHR and UNDP have done good work towards aligning human rights and drug policies, often in partnership with the community of people who use drugs.

We call on all Member States to acknowledge and embrace the targets set forth in the Global AIDS Strategy and Political Declaration as key components for informing health and rights-based drug policies. Coordination between all global stakeholders, in partnership with the community of people who use drugs, is the best path forward towards ending AIDS and achieving health and human rights for all.

Thank you for your time.