How people who use drugs can influence funding requests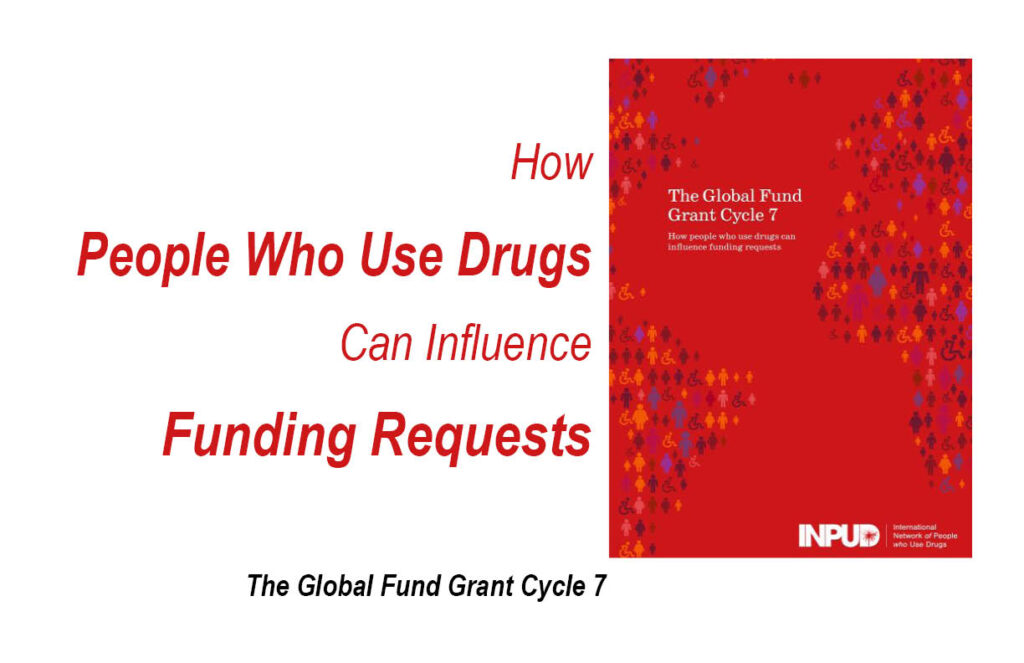 The International Network of People who Use Drugs (INPUD) has produced Global Fund Grant Cycle 7 guide to support the engagement of people who use drugs within the Global Fund processes for Grant Cycle 7 2023 -2025 (formerly known as NFM4).
The Global Fund Strategy 2023-2028 places community leadership at its front and centre,
promotes investments in community-led responses including community-led monitoring, and
highlights the need to increase funding for community-led organisations, particularly those led
by key populations.

In this funding round, new measures are in place to help communities influence their country's
funding requests. This guideline will highlight those new features, give an overview of key steps
in the process of preparing a country request and grant-making, and provide tips on how to
maximise your influence during those processes. This guide does not focus on the grant implementation phase.
What's new in Grant Cycle 7?
New emphasis on community engagement
Stronger support on harm reduction and human rights – programme essentials
People who use drugs should be involved and influence decisions made at each stage of the
grant life cycle. In each phase of funding request development, communities can plan their engagement following key steps and milestones.
The Global Fund Grant Cycle 7 Guide provides tips on the three phases: preparation, funding request development and grant negotiation. The chronological order of these steps will differ country-to-country and many steps will take place at the same time. We advise to start planning early and if your capacity does not allow, we suggest hiring a consultant who can support you and the community through the process.