"Everything collapses in front of your eyes. Yet you are still here, standing strong. You have food to eat and a bed to sleep. It is a miracle".

Yulia Palagnyuk, Chernovtsy
For Ukraine, 2022 has been a year about fighting back against the full-scale invasion by Russia launched on February 24th, 2022. Despite the catastrophic consequences of this war, the community has led a fearless response in Ukraine. To support their community during this difficult time, people who use drugs rallied together, with three key organisations stepping up: Ukrainian Network of People who Use Drugs (PUD.UA/VOLNA), Ukrainian Network of Women who Use Drugs (UNWUD/VONA) and Eurasian Network of People who Use Drugs (ENPUD).
Emergency reprogramming – saving those on the frontlines
Since the beginning of the full-scale war, the International Network of People who Use Drugs (INPUD) has been providing technical advice and humanitarian aid to the community of people who use drugs in Ukraine. As a part of INPUD's project funded by the Global Fund's Community Engagement Strategic Initiative (CE SI 2021-2023), funds were reprogrammed to be made available for emergency humanitarian assistance to the community of people and women who use drugs in the following regions: Kherson, Kyiv, Chernihiv and Kharkiv.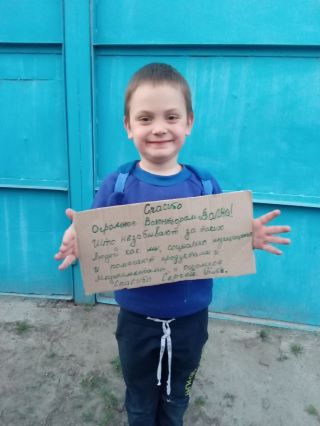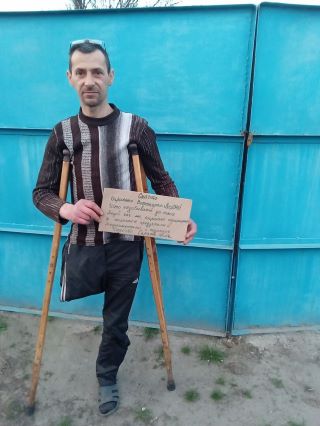 Thanks to the alignment of the Global Fund (GF) country grant and CE-SI projects, VOLNA, VONA and ENPUD successfully advocated for the introduction of temporary measures to restore access to critical health services and continue programmes implemented by and for people who use drugs. These included: advocacy for take-home opiate agonist treatment (OAT), liaising with national law enforcement and territorial defence units to ensure people who use drugs are not detained for OAT possession, the evacuation of people on OAT from the occupied territories to areas where treatment is available, as well as providing needle and syringe distribution to people in bomb shelters. In total, through this support VOLNA and VONA provided assistance to 247 men and women who use drugs in the country.
Mobilising additional funds to provide person-oriented humanitarian response.
From March to December 2022 INPUD also mobilised resources for ENPUD, VOLNA and VONA through Aidsfonds Emergency Support Fund for Ukraine and neighbouring countries (Hungary, Moldova, Poland, Romania, and Slovakia). Through this support, all three networks provided emergency humanitarian assistance to people who use drugs, at a critical time of need.
As the leading drug user-led network in the Eastern Europe and Central Asia region, ENPUD worked through their members on the ground to deliver food, water, and coordinate delivery of medications, as well as help evacuate citizens. Together with VOLNA and VONA, ENPUD also directly advocated for uninterrupted access to OAT with the Ministry of Health, the Global Fund, WHO and local providers and accompanied peers to harm reduction services. Finally, networks utilised their network structures to support people and women who use drugs to gain entry into shelters for protection from violence.
ENPUD provided support to shelters for women who use drugs, including repair, heating and food, most notably in Chernivitsi. Additionally, the network helped people who use drugs at the community centre in Odesa by purchasing boilers, washing machines, heaters, air mattresses, bedlinen and underwear, utilities and food for 12 people.
More than 400 people in total were supported by ENPUD, as a result of the emergency funding from Aidsfonds.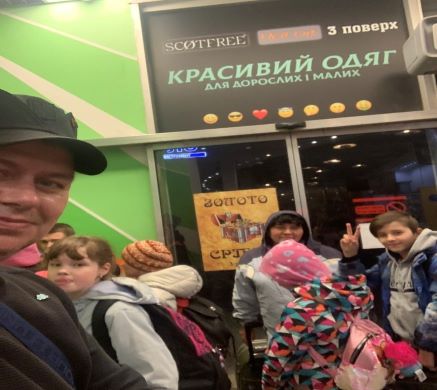 "There were no more doctors in the country – everyone fled, overdoses and humanitarian upheavals happened every single day. Aidsfonds approach was life-saving at this point – flexible, prompt, no bureaucracy, no extra stress, no indicators, no complicated schemes".

Igor Medvid, Kyiv
"I had to support my people to transport them to OAT sites. My family was in danger. I had to flee. Two days later my building was hit by a Russian missile. I would not have survived without this support".

Alexey Kvitkovsky, Severodonetsk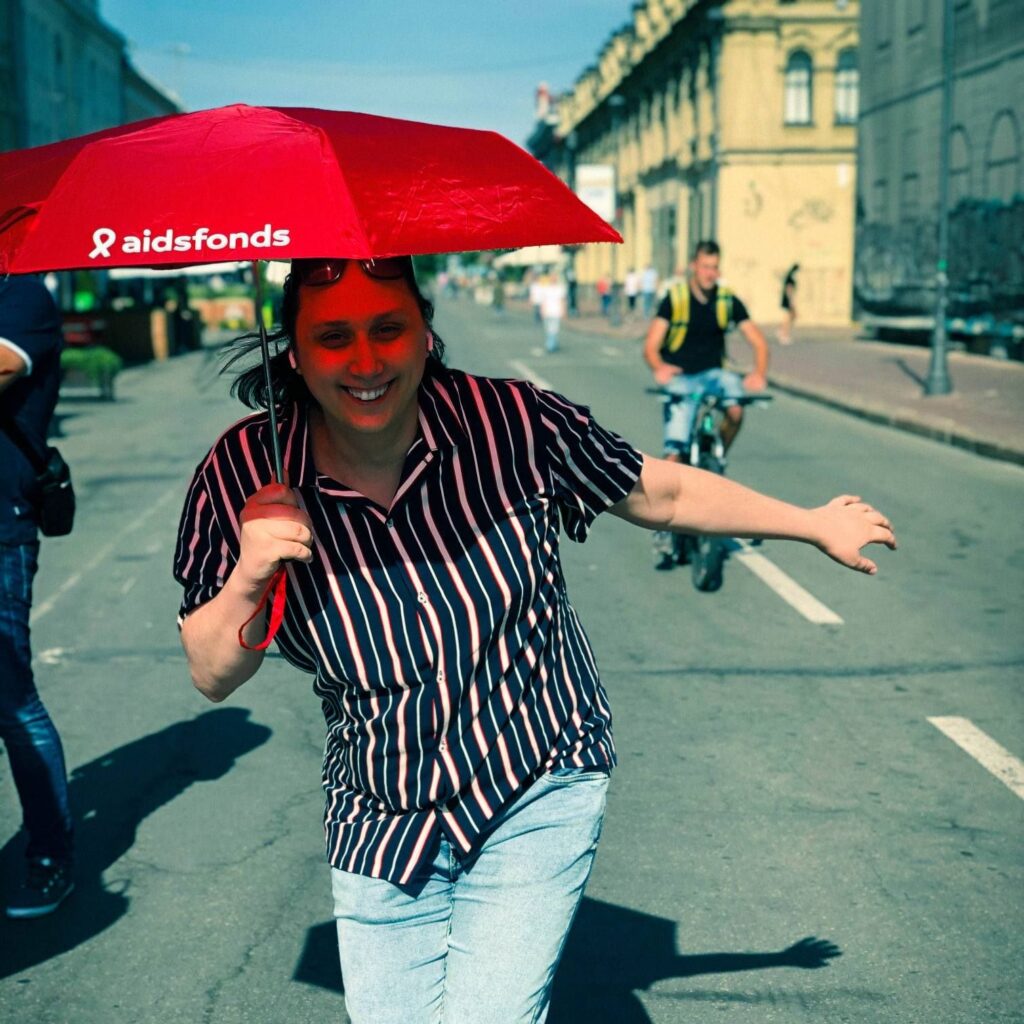 Additionally, thanks to rapid response and direct cooperation with Aidsfonds the community has been able to provide psychological support for LGBTIQ+ people in Ukraine who use and inject drugs. This model of cooperation allowed people to have access to life-saving treatment, food and shelter in the time when it was needed the most.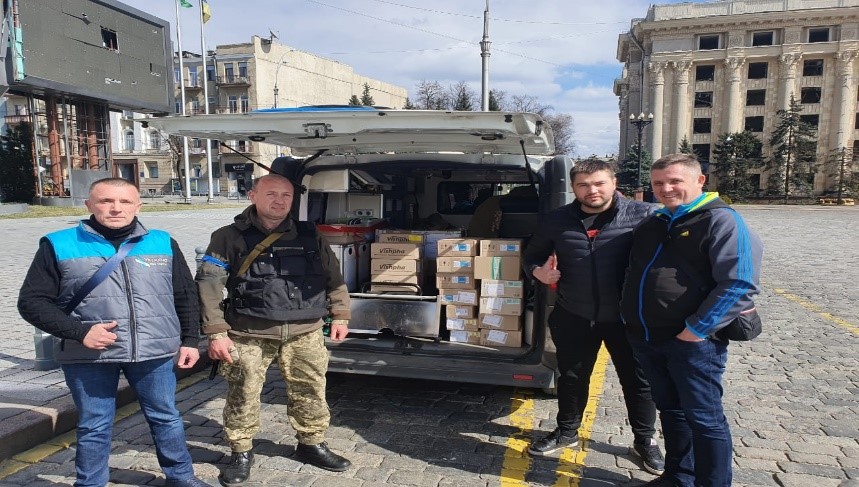 Surviving winter in occupied territories
In December 2022 INPUD received generous donations from the Australian NSW Users and AIDS Association (NUAA) and Harm Reduction Victoria (HRVic) that were used to provide additional support to VOLNA, VONA and ENPUD throughout the winter period. This support enabled them to offer help to residents of Zaporizhia and Kherson, small towns and villages that are heavily exposed to missile attacks and that at the time of writing continue to be occupied by the Russian army.
"The humanitarian support was delivered immediately. There was a lot of support. It was so important. We only survived because it was delivered so fast and corresponded to our individual needs".

Marina Pogorelaya -Gridina, Poltava
Striving for justice through collective action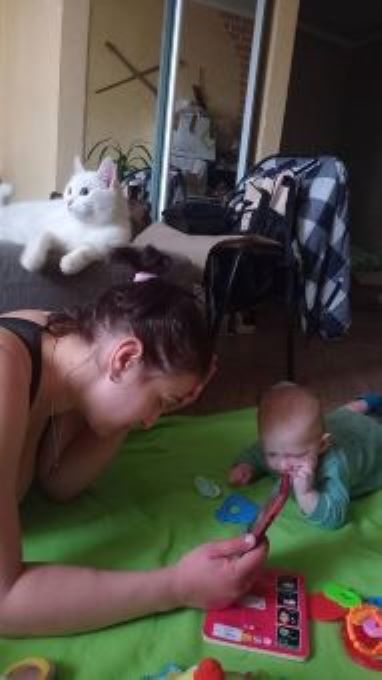 "The support was truly so diverse – it helped us address all the variety of needs we had – from food and medicines to evacuation of women and their families to Western Ukraine. We are eternally grateful".

Tatyana Lebed, Kiyv
Thanks to these pooled funding efforts, ENPUD, VOLNA and VONA managed to provide life-saving support which included food packages, transport and evacuation, medications, electricity and heating, amongst other forms of varied assistance that met the direct humanitarian needs of people who use drugs. This funding support was vital given that our communities are so often left behind, particularly in crisis and emergency situations. With available resources the networks were able to establish logistical routes and simplify the distribution of humanitarian aid on the ground with the help of volunteer community activists. They have also created a roadmap of the most urgent needs in the region, taking into account the dynamics on the frontline, in anticipation of future funding opportunities.
"Everyday people who use drugs in Ukraine face countless difficulties, live under missile attacks, freeze in cold houses. But at the same time – they find strength to support each other and survive. Our organizations are doing everything possible to ensure that we all go through this tragic period in the history of our country with dignity. Empathy, community, mutual support is what matters the most in times of the catastrophic lack of resources, food and essential medicines".

Oleg Dymaretsky, Kiyv